Unwelcome
ZOMBiE's Blog
This Blog is best viewed in 1024x786, in Firefox 3.0, Internet Explorer 6.0 or Opera 8.0 or above. Flash Player 9 or above required... That was for 10 years ago, most modern browsers can view my blog.
You accept the
Terms and Conditions
of cygig.blogspot once you start accessing this blog. Else, please leave immediately.
I Call Myself
ZOMBiE CYGIG
"Educated" At
Maha Bodhi School, Victoria School, Anderson JC, LASALLE College of the Arts
What I Do
Lazing, Hobby Crafting, DIY, Graphic Design, Computer Stuff that you don't get it
What I Avoid
Hipsters, Soccer, Apple Brand, Outings
How Am I Like
Logical, Practical, Off-Beat, Anti-Social, Sarcastic
Number of Views
View My Stats
Talk Cock
Check This Out!
ZOMBiE's Theorem
Quotes
My Dark Literature(Poems, Songs, Short Stories)
Classic Enteries
zB BlogLock
This Blog...
Theme: Glass Core METAL
No using of my blog skin and zB Blog Tools without my permission. Some music streamed to blog can be freely distributed under Creative Commons. Others are linked from external websites.
History
Current Posts
January 2004
September 2004
March 2005
April 2005
May 2005
June 2005
July 2005
August 2005
September 2005
October 2005
November 2005
December 2005
January 2006
February 2006
March 2006
April 2006
May 2006
June 2006
July 2006
August 2006
September 2006
October 2006
November 2006
December 2006
January 2007
February 2007
March 2007
April 2007
May 2007
June 2007
July 2007
August 2007
September 2007
October 2007
November 2007
December 2007
January 2008
February 2008
March 2008
April 2008
May 2008
June 2008
July 2008
August 2008
September 2008
October 2008
November 2008
December 2008
January 2009
February 2009
March 2009
April 2009
May 2009
June 2009
July 2009
August 2009
September 2009
October 2009
November 2009
December 2009
January 2010
February 2010
March 2010
April 2010
May 2010
June 2010
July 2010
August 2010
October 2010
November 2010
January 2011
February 2011
May 2011
June 2011
December 2011
January 2012
February 2012
March 2012
June 2012
July 2012
September 2012
July 2013
August 2013
October 2013
January 2014
March 2014
April 2014
This work is licensed under a
Creative Commons Attribution
Non Commercial
No Derivs
2.5 License
.
Thursday, October 20, 2005
Siao Siao Depressed
[ZOMBiE CyGiG] ranted at 9:28 PM --- Post#112981796746478369
I think I siao siao depressed le. Ya...I think I had reached the topmost level of depression, where insanity and depression comes hand in hand. YEAH!

I wanna go Nanyang Poly do NURSING! Dunno lah, such fucked up results mite as well dun go on... Not much point. Ya I think nursing is such as nice job! Hehehe. NO I isn't going to take some opportunity touch some gal's hair...


Nurse Joy!
Nevermind...My Zire (the silver edition) had been put into good use these days, playing Warfare away during Math lecture, while hiding all the way at the back. I really dun feel like studying anymore liao lor. The math and physics lectures fucking empty lah. I had been sticking in the comp in FAR and trying to play Gunz.
User: joiner
Password: alibaba45
Domain: North
Try it...it works on some comps in AJC and it will unlock the 100mb limitation in D drive. But Gunz still cannot be played, once in a game, it will get the 999 ping error and I suspect some firewall blocking access to the game. Shit lah...

Zire 72, mine is the Silver Edition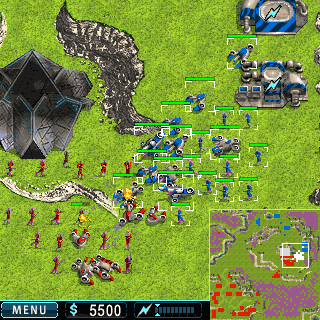 Warfare on my Palm, a 2mb RTS game with
wireless multiplay feature!

PW was quite sucky, they keep asking me "why up there is slanted one? Why cannot straight?", "Why there got like one patch darker one?" or "why the framing is to the left one?" Idiots...Those are just designs! U mean you prefer something so plain to be a powerpoint presentation layout? No right...The stupid projector cant even show the images properly, its washed out and blur like siao. Even black background and white text cannot bring out all the words clearly. Then someone said "I just think white text isn't right, what about blue?" Look at my layout and see how BLUE text will ever match that colour scheme. When I design the Glass Core theme, its meant to be only in dark grayish blue, shades of grey and dull yellow. Since the projector cannot project colours of the same brightness properly, dull yellow and dark grayish blue is out for sure (background is darkblue). Which is why I think white and maybe some ligher grays are the only suitable colours left. Please...no blue, dun upset the colour scheme...

Glass Core powerpoint layout. Note that the ZOMBiE
watermark is here becos I dun wanna someone else to kope. T
he original one on my ppt wun have it.


View/Post Comments (0)